"Il vecchio sentiero è vicino."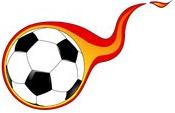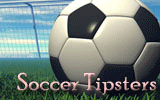 Major championships
standings
England

1. Manchester City
32 pl.
74 pts
2. Manchester United
30 pl.
60 pts
3. Leicester City
30 pl.
56 pts
4. Chelsea
31 pl.
54 pts
5. Liverpool
31 pl.
52 pts
read all


France

1. Lille
32 pl.
69 pts
2. Paris Saint-Germain
32 pl.
66 pts
3. Monaco
31 pl.
62 pts
4. Lyon
31 pl.
61 pts
5. Lens
31 pl.
49 pts
read all


Germany

1. Bayern Munich
28 pl.
65 pts
2. RB Leipzig
28 pl.
60 pts
3. Wolfsburg
28 pl.
54 pts
4. Eintracht Frankfurt
28 pl.
53 pts
5. Borussia Dortmund
28 pl.
46 pts
read all


Italy

1. Inter
29 pl.
71 pts
2. AC Milan
30 pl.
63 pts
3. Juventus
29 pl.
59 pts
4. Atalanta
29 pl.
58 pts
5. SSC Napoli
29 pl.
56 pts
read all


Netherlands

1. Ajax
27 pl.
69 pts
2. AZ Alkmaar
29 pl.
61 pts
3. PSV Eindhoven
28 pl.
58 pts
4. Vitesse
29 pl.
56 pts
5. Feyenoord
28 pl.
51 pts
read all


Portugal

1. Sporting CP
25 pl.
65 pts
2. FC Porto
26 pl.
60 pts
3. Benfica
26 pl.
57 pts
4. Braga
25 pl.
53 pts
5. Pacos de Ferreira
26 pl.
44 pts
read all


Russia

1. Zenit St. Petersburg
24 pl.
51 pts
2. Spartak Moscow
24 pl.
47 pts
3. Lokomotiv Moscow
24 pl.
43 pts
4. Rubin Kazan
25 pl.
43 pts
5. CSKA Moscow
24 pl.
43 pts
read all


Spain

1. Real Madrid
30 pl.
66 pts
2. Atletico Madrid
29 pl.
66 pts
3. Barcelona
30 pl.
65 pts
4. Sevilla
29 pl.
58 pts
5. Real Sociedad
29 pl.
46 pts
read all


Brazil

1. America MG
0 pl.
0 pts
2. Athletico Paranaense
0 pl.
0 pts
3. Atletico GO
0 pl.
0 pts
4. Atletico MG
0 pl.
0 pts
5. Bahia
0 pl.
0 pts
read all


Argentina

1. Boca Juniors
23 pl.
48 pts
2. River Plate
23 pl.
47 pts
3. Velez Sarsfield
23 pl.
39 pts
4. Racing Club
23 pl.
39 pts
5. Argentinos Juniors
23 pl.
39 pts
read all

The transfer of the century returns Italian football to the elite
A real bomb for Juventus, and for the suppressed Serie A: that`s what Cristiano Ronaldo`s transfer to the Torino club means. 'I personally doubted whether the Old lady had the money to complete such a deal on a macroeconomic scale, but the level of ubiquitous excitement even from the thought of turning the dream into reality was something really unbelievable,', said Conte after realization.
In Italy, typhoons, media and journalists believed more or less in the possibility of CR7 signing with Juve. Nobody, however, remained indifferent. Many talked about Pensiero stupendo (`Wonderful thought, from Patty`s Right`), others suggested, a word that is often used in the football transfer market and conceals everything or a lot of times nothing, the third mentioned another song by Patty Pravo: Pazza idea (b. Also for a Forbidden Dream. But they all spoke, spoke, debated
In the days between the quarterfinals and the semi-finals of the World Cup, there was no talk of the World Cup in Russia, but only for Cristiano Ronaldo, although the spectator interest in our poor non-party to the tournament breaks all the historical records. The whole focus, however, is on CR7 and could not otherwise be, because with this amazing deal - such was not perhaps the transfer of the original Ronaldo from Barcelona to Inter twenty years ago. Series A bounces all the way from Second Division to the Champions League.
It is enough to just read the names of the players who are mentioned in recent days as possible new additions to various Italian clubs analyzed by
netherlands rankings
on the pages of Gazzetta dello Sport. 'We will not quote any of them because of elemental respect, but the comparison with the five-time winner of the Golden Ball is just devastating.' So far the biggest hit on the market was another Portuguese: Joao Cancelo (again in Juventus), and the Belgian Radja Nainggolan, who moved from Roma to Inter.
And suddenly hop - Cristiano and soccer Italy crash on stage. First of all, the Swedes, because after seven consecutive scuffles and two Champions League finals against Barcelona and Real Madrid (respectively in 2015 and 2017 respectively), they have risen dramatically their chances of winning the European Cup after a long wait. But they are not just the benefactors.
Italy also needed to awaken from a deep sleep after the World Cup 2018 was not classed. This Season A season will have four teams in the Champions League again, but it has not been the winner of the 2010 tournament (Jose Mourinho`s Inter Milan year)it was hard to see an Italian team with real opportunities to compete with the Spanish and English clubs plus Paris Saint-Germain and Bayern (Munich). The Italian team with the most European Cups - Milan has received a penalty and is currently not eligible to participate in the League of Europe, which fully embodies the enormous difficulties on and off the terrain of the once-dominating continent.
Now Cristiano Ronaldo will overturn the half-way of sight to the Apennine peninsula. Yes, a single player can not get the Italian club football back to the stand.
Blog of 11livegoal - livescore