"Il vecchio sentiero è vicino."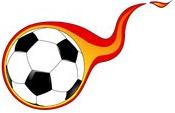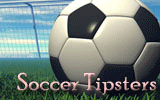 Major championships
standings
England

1. Everton
5 pl.
13 pts
2. Liverpool
6 pl.
13 pts
3. Aston Villa
5 pl.
12 pts
4. Leeds United
6 pl.
10 pts
5. Crystal Palace
6 pl.
10 pts
read all


France

1. Paris Saint-Germain
8 pl.
18 pts
2. Lille
7 pl.
17 pts
3. Rennes
8 pl.
15 pts
4. Marseille
8 pl.
15 pts
5. Nice
7 pl.
13 pts
read all


Germany

1. RasenBallsport Leipzig
5 pl.
13 pts
2. Bayern Munich
5 pl.
12 pts
3. Borussia Dortmund
5 pl.
12 pts
4. VfB Stuttgart
5 pl.
8 pts
5. Borussia Moenchengladbach
5 pl.
8 pts
read all


Italy

1. AC Milan
4 pl.
12 pts
2. Sassuolo
5 pl.
11 pts
3. Inter
5 pl.
10 pts
4. Atalanta
5 pl.
9 pts
5. Sampdoria
5 pl.
9 pts
read all


Netherlands

1. Ajax
6 pl.
15 pts
2. PSV Eindhoven
5 pl.
13 pts
3. SC Heerenveen
6 pl.
13 pts
4. Vitesse
5 pl.
12 pts
5. Feyenoord
5 pl.
11 pts
read all


Portugal

1. Benfica
4 pl.
12 pts
2. FC Porto
5 pl.
10 pts
3. Sporting CP
4 pl.
10 pts
4. Santa Clara
5 pl.
7 pts
5. Vitoria de Guimaraes
4 pl.
7 pts
read all


Russia

1. Spartak Moscow
12 pl.
27 pts
2. Zenit St. Petersburg
12 pl.
24 pts
3. CSKA Moscow
11 pl.
22 pts
4. Lokomotiv Moscow
12 pl.
21 pts
5. Dinamo Moscow
12 pl.
20 pts
read all


Spain

1. Real Madrid
6 pl.
13 pts
2. Atletico Madrid
5 pl.
11 pts
3. Real Sociedad
6 pl.
11 pts
4. Villarreal
6 pl.
11 pts
5. Osasuna
6 pl.
10 pts
read all


Brazil

1. Internacional
17 pl.
34 pts
2. Flamengo
17 pl.
34 pts
3. Atletico MG
17 pl.
32 pts
4. Sao Paulo
15 pl.
27 pts
5. Santos FC
17 pl.
27 pts
read all


Argentina

1. Boca Juniors
23 pl.
48 pts
2. River Plate
23 pl.
47 pts
3. Velez Sarsfield
23 pl.
39 pts
4. Racing Club
23 pl.
39 pts
5. Argentinos Juniors
23 pl.
39 pts
read all

Football livescore Kessie: I will stay in Milan at least until the end of my contract
Milan midfielder Frank Kessier hopes the team will continue with the good games he has shown lately, and also stressed that he intends to fulfill his contract with the club to the end. During the break we continued to work hard. We did what the coach told us to do. We follow the physical work he gave us, and we can see the results. We won against big teams because Milan is also a great team. We must try to stay focused and continue this positive moment until the end. Anything is possible. We must always give our best, accumulate points from all our matches and not think about Roma. Everyone is committed, both those who play and the reserves who come in as shifts with great determination. I get along very well with the whole team. I laugh and joke with everyone. I am very happy for Chalhanoglu, he is returning to his level from Germany. Zlatan Ibrahimovic is a great champion and brought a lot of experience to the team. When you are close to him, he can help you.
Journalists said I could leave, but neither I nor the club analyzed by
free soccer predictions
wanted that. I will stay until the end of my contract, I am happy here. When a team arrives, you need to understand what the relationship can be between the two of you. In the beginning it was a little harder for me with Stefano Pioli, but now our relationship with each other is positive. He explained to me what I had to do on the pitch, in part because Gennaro Gattuso had other requirements for me. It took me a while to figure out what the coach wanted from me. Yesterday I scored the best goal in my career so far. Now I have to play even better. I grew up a lot and spent a lot of time here. It is normal to become a serious player and I have to set an example. We want to bring Milan back to the Champions League, at the highest level. Milan deserves to be there. The whole team wants it. Now we have to continue like this and transfer this positive period to the next season, Kessie commented to Sky Sport Italy.
Football livescore
- more details and information:
Football livescore
Blog of 11livegoal - livescore